For startup and businesses to reach most of their customers, the press release is the most employed method. You will need to put this task on the best press release distribution company. To become successful and stay succeeded, you have to be smart and choose a well-equipped company.
An energised press release company will bring you exceptional and the fastest results. It will enhance your business rating through SEO, increase social media exposure, and hence, the revenues. It can improve the promotion of your services and products effectively.
When you decided to start a new business or launch a product, you must have a structure of your ideas in your mind. These ideas are not enough for the success of your enterprise or brand. You can thus include the press release distribution services of a reputed provider.
What is the Press Release Distribution Service of a Company?
If we talk about the press release distribution service, it is essential to comprehend its service. So, it is the service that conveys your brand message with press releases to your target audiences and various areas. You have to send or submit your brand idea to the company.
After sending the press release, journalists seek and find releases related to different organisations and businesses. So, do you know the ways of submission of your press release? In real meaning, there are two different ways. Note that the cost of both services varies.
Post your release to your chosen press release distribution service.
Send to various places such as magazines, newspapers, etc.
After knowing the value of a press release, you might be considering picking the right press release distribution service, thinking all the services are alike. But in real terms, every press release service is not similar to others.
The foremost benefit of a press release distribution service is your press release will be reached to most potential customers. Your story will be spread efficiently so that your business, service, or brand gets a boost at the right time and place.
14 Best Press Release Distribution Companies
For now, as you know much about the press release distribution service, let us enlist the 14 best press release distribution companies in 2021 and their services. For easy selection, we reviewed them in-depth, and you can select any of them.
Our listed companies are based on quality, usability, pricing, locations, and other vital features needed for a press release service.
1. PRFire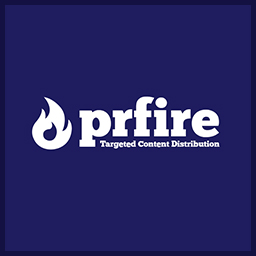 For those looking for an affordable and low-cost distribution for their press releases to the UK or worldwide audiences, PRFire.com could be the best option to go with. It has a simplistic method enabling you to write, formulate, submit your news stuff yourself, and pick where you would exactly want it to be sent for £50+VAT.
PRFire offers you many other options if you have enough budget to spend and like to get some bonuses. A few of the main highlights worth mentioning are focused on support for companies with limited PR expertise.
You have a package upgrade option or sum up a guaranteed publishing choice having your content published on more than 200 websites such as Market Watch and The Fox News Network, for only £100+VAT.
If you are not aimed for company announcements, PRFire also presents a rewrite or composing service, giving you the way to the expertise of their close-knit team of journalists. For maximum promotion and let companies learn PR tips, they daily publish informative articles such as "what journalists require from a press release" on their blog.
PRFire.com offers a broad and quality range of programs for various companies and in different budgets. They also specialise in multiple sectors, including the finance and technology sectors. If you want to write and give a news release, you have to be sleek, appealing and highly readable because tiny errors like typos and bad grammar will decrease its impression.
All PRFire rates are very affordable for primary services, and the prices are a little higher as the level of service increases. It is set up for the robust UK and international delivery services, but you get the option to distribute country-wise.
This company is known for its strong links to regional UK journalists, which gives them a right edge over many of its competitors. PRFire is clearly a choice for the best press release distribution company.
2. Pressat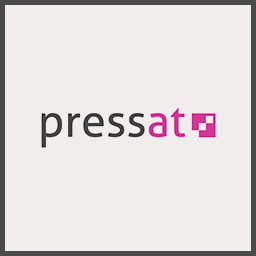 Pressat is another best press release distribution company offering easy and best-in-class services to companies searching for franchising their news within the UK and overseas. It also gives public relations resources, including content writing, transcription, journalism, and the path to a comprehensive archive of over 1.4 million media links.
Pressat practices completely vetted strategies to precisely target marketing skills according to historical expertise, geographic placement, industry, and journalists. They also hold more than 33,000 subscribers with individualised news updates, ranging from journalists and columnists to reporters and editors.
The expert team strongly approaches editors, social media influencers, and clients and grasp extra PR delivery beyond the Press Association and NASDAQ OMX lines. The PR Business also presents swift and steady corporate writing services to mentioned firms in the UK and the European States.
This platform also gives a refreshed media list that allows businesses to identify and include the best group as per their PR needs. All their written news articles are directed by Bing News, Donjons, NewsNow, Thomson Reuters, and global media breaks globally.
Pressat is supporting three programs, i.e. weekly, PayG, and yearly. The subscription package needs the distribution of news releases every day at £290 per month. It is among the best press release distribution company for every-sized business that has led the push to build a substantial national marketing plan with personalised notes and audience attributes.
Overall, the team working are significant in targeting and understand that you face no case in spamming journalists who are irrelevant to your story. It is an excellent choice for all companies that have put in the past to grow a fierce public relations campaign with simple messages and audience contours.
Pressatutilises the most attempted and tested techniques to specifically target media connections based on time, geographic sector, business and journalist previous history. You will get the perfect results in a short time.
3. Linking News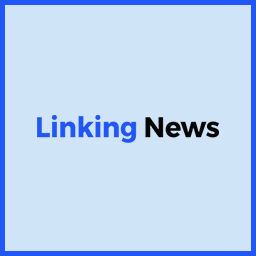 Linking News is the highest-ranking, affordable pricing, and most robust PR network offering the best press release distribution services. It is the most reliable name and favoured service among business people for a long.
This company, conferred by several businesses and numerous digital marketing firms, helps you publish your press releases on the most leading news outlets such as ABC, NBC, FOX, CBS, MarketWatch, USA Today, and Yahoo.
It is all due to its connection with more than 90 million influencers, nearly 900,000 journalists, and about 330,000 publications.
If you still want to know why you choose Linking News services, just continue reading to clear your hazy views.
They publish your press release with no involvement of any third-party name and proves useful for your business. It is a 100 per cent white labelled press release distribution company.
Besides not adding its label on your press release, Linking News does not even publish your press releases on its website. Issuing a press release with your brand name is the most significant benefit of your business.
As stated above, the company has the most tangible connection with the best media publications. They guarantee you to get your press release distributed on these leading channels. The selection process includes picking your package, submitting your release, and then seeing your news spreading.
Your research might find several press release companies, but getting the one with such fame can become difficult. If you run with other services, you might see their name displayed in your press release. They also advertise your release on their news websites.
To keep moving and progressing in business, you have to keep particular things secret, and Linking News forever values its client's privacy. This best press release distribution company never allows your rivals to discern with whom you have gone to publish your press release.
4. GlobeNewswire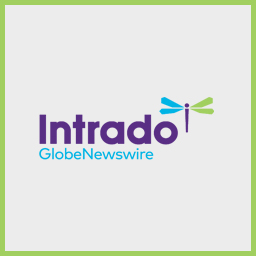 GlobeNewswire comes with the best services to customers searching for global publication. If you want quick online press release distribution to targeted countries and audiences, it is an excellent option. The company strives for a variety of national and international programs. It sends news releases to objects in one day.
The US National plan grants you grow your news through effective newswires and media outlets such as Associated Press, CNBC, CNN, the Wall Street Journal, USA Today, and Yahoo! Finance. It involves distribution to media outlets in a particular place within the US.
Apart from US distribution, you get PR release services over the globe from GlobeNewswire. This company cooperates with the most extensive European newswires, i.e. Agence France Presse, Baltic News Service, and several others. It will distribute your press release across Asia, Latin America, the Middle East, and Africa as you want. Most companies do not give multilingual delivery, but it is the base of GlobeNewswire.
This platform also presents an analytical post-distribution report. The data allows you to measure your press releases' ROI, see where your releases have been sent, and check your audience's possible reach.
GlobeNewswire does not render a specific pricing list on its website, but we arranged to obtain online data. The basic packages start at £75 per release, increasing up to about £110.
For £215, you get extra services, including access to the Influencer Marketing Platform. It identifies essential influencers and bloggers, joins those related to your industry, and develops relationships with them.
Moreover, GlobeNewswire gives a more costly payment plan for proofreading, editing, and translation services. It contains helpful distribution stuff and programs. For example, the Media Monitoring program lets you trace various media, observe your audience, and keep records of opponents.
Overall, GlobeNewswire is entirely a modern PR wire services company outfitted with a Snippets tool. It assigns you to include multimedia elements right into a press release.
5. Real Wire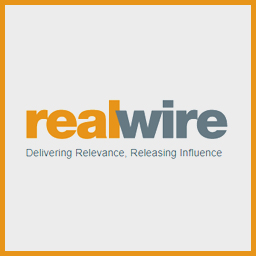 With over 10 years of experience, Real Wire is a PR service provider. It offers a tremendous international news release distribution program. PR specialists have been operating to build their web perceptibility during these ten years.
Real Wire used to send PR to about 4,500 blogs and journalistic connections throughout various industries. The expert editorial staff optimises the quality of press release to increase web visibility and social media awareness. Based in the UK, this company also gives a routing choice so that consumers can manage the distribution on a particular date and time.
Real Wire is allowing you unlimited copies in terms of your article length. However, you don't need to omit that more words mean you have an appropriate release.
This platform has a substantial list of business and local categories. It will strive your release to all relevant regions. Each distribution of press releases needs up to three photographs, each with associated links.
It proceeds in 5 simple steps: release, distribution, SEO, social awareness, and evaluation. They are distributed through M2 Press wire and render an index of Google News and additional news sites and online browsers.
Moreover, Real Wire is optimal for small companies, especially in the UK, who would prefer to distribute PR for the first time and realise getting a regional news article.
This company is the best as it gives language translator help, meaning that numerous people can read and understand news releases in various languages.
It is an excellent outlet for all companies wishing and trying to spread out to internet media. The distribution of press releases is not much costly, but a mid-range price starts at £149 and reaches up to £229 for social networks presentation.
6. PRWeb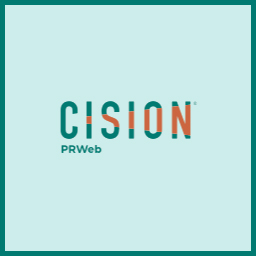 PRWeb is another tremendous web-based PR distribution company like the other companies mentioned till now. It implies that this press release service is among the fast and quickly moving news distribution and publicity networks. It delivers several packages with specific payment plans, which let you write an infinite number of words per the press release.
Usually, the price starts at £70 and moves up to £280 for one press release. The ultimate price entirely depends on choices such as editing services and persistent storage on the PRWeb platform.
PRWeb's basic plan supports conveying your press release to significant search engines such as Google, Yahoo, and Bing. For organised companies that need more extensive exposure, this service provider offers an advanced plan.
With the PRWeb Advanced plan, all major search engines will accommodate your press release. You will get a place on many media outlets and targeted area outlets. This plan offers a path to the journalists and bloggers who have subscribed to PRWeb.
We proved the turnaround period as an essential part when we place our criteria for assessing the best press release distribution companies. PRWeb has gained top marks in this section.
It distributes your story to newspapers and magazines after one to two days of submission. If time is of the essence, check out PRWeb's Web Influence and Web Power plans, which accept the word out more actively.
We were thwarted only in PRWeb's customer service, in which you can expect a first response time of about 10 minutes, no matter you are contacting a customer support agent or joining a chatbot.
The prices, as mentioned above, start at £70 per release. They come up with additional features, i.e. the infinite number of words per the press release and fast turnaround time with extensive publicity.
7. Newswire Jet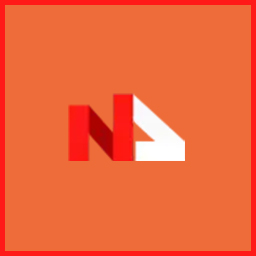 NewswireJet is an almost novel company that promptly made its name by bountiful services at reasonably low prices. If you do not know the meaning behind a PR release service, it provides you with a brief visual presentation describing all the process steps.
NewswireJet reports online explain this beginner-friendly interface as a critical feature. That being said, the site's design is a little clunky and surrey through times.
If we talk about the NewswireJet pricing plans, you have to select the package that you want to subscribe to for a one-time payment option or subscription for a month. For a single news distribution service, it costs around £40.
You are secured for over 250 PR situations via influential search engines such as Google, Yahoo, Bing, and on hundreds of approved media portals for this price. At the process end, you will receive a complete report with active links for checking out all your press releases whenever you want to look.
Typically, you will accept even more publicity with their Buzz Maker package plan. Still, you might leap it fully in favour of Buzz Maker Plus's third option. For £107, you are benefited from the best press release distribution services with more than 420 placements and specialised PR writing.
You might believe that this choice is better for beginners. However, a worthy text written by skilled professionals can be beneficial and well fit your money.
This platform offers two monthly subscriptions at different releases. In the first, you get two releases for about £79 and four releases for about £140. The packages are almost alike, so you save some money through majority purchases.
If you are not satisfied with the company's PR distribution services, you can revoke your subscription and claim a refund. But keep in mind that it only operates for your first-time subscription.
It is a big promotion to launch you to the service and attempt to earn you over. Admitting you do not want to give a reason to claim your money back, you can use the package as a free trial in the beginning.
8. PR Underground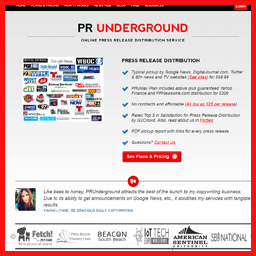 PR Underground is one of the best press release website presenting excellent press releases distribution options. These services include internet coverage delivery, the charge per release, and search engine optimisation.
This platform allows companies to distribute their exciting news reports over a vast network. A qualified editorial staff newscast drives to cable networks, global search engines, best internet outlets, and two well-known PR sites like PR Newswire and MarketWatch.
This most exceptional press release distribution company's main benefit is that the specialist editorial staff takes, releases, and boards news articles within a frame of a day. They ensure to post a news article on over 80 local radio and web pages, including News Hawaii, DigitalJournal.com, and plenty more.
PR Underground offers two payment options; one is a pre-release package, and the second is a monthly subscription plan. The starting prices are about £36 to about £220 per launch. The beginner package provides you with a single launch published on Google News and released on 80 big websites.
The primary cost also includes the distribution through social networks, and the article is published on DigitalJournal.com. It will also bring all updates for SEO. With their distribution on FOX/CBS/ABC/NBC, it is ideal for companies looking for an all-in-one PR kit for attracting much more customers.
Overall, it is an excellent option for small businesses at an affordable price but be mindful of providing the team with a decent story. From PR Underground, you will accept a significant pick up if you have a reliable news story.
9. eReleases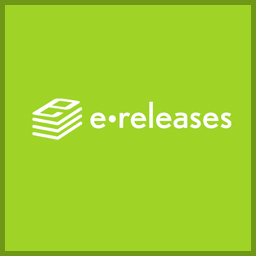 eReleases is a renowned global press release services company having two decades of expertise helping marketers worldwide. This company leads an extensive network of journalists, industries, and marketing channels and works on both the national and global levels.
This press release distribution company gives three service packages: Buzz Builder, Newsmaker, and PR Pro. These packages are available at different prices that are explained below.
The price is starting at about £215 per the press release. It also includes the distribution of one press release to a restricted number of media outlets. Their most costly package cost up to £360 per press release and give your news a more extensive media display.
All their packages cover the press release distributions through PR Newswire and the Associated Press (AP) Newswire, the most open and the adored newswires. Plus, this company will transfer your press release straight to journalists, reporters, and bloggers subscribed to Newswire.
All this implies that your news will move to the right hands, i.e. to journalists involved in the product or service you want to promote. You will get full exposure in a short time of about a month or less than that.
Based on the package you picked, you can also distribute a press release to PR media sites that are always online. For instance, the Buzz Builder package lets you advertise your press release on about 60 PR sites. However, the more extensive Newsmaker plan involves the distribution of up to 90 PR sites.
eReleases distributes press release amid several states such as Australia, Canada, China, France, Germany, and Hong Kong. Also, they give specific tools to customise, letting you use media like pictures, videos, or/and company logos in your press release.
If you distribute your press release through the eRelease, you will get many benefits. The top service is a speedy turnaround time. The standard time for viewing, editing, and validating your release for distribution is 24 hours.
Moreover, if you are moving out of time, eReleases takes orders on the same day. You can sum this feature to any standard US distribution package for about £70.
10. EIN Presswire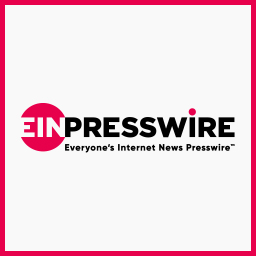 EIN Presswire is the best option if you want a cheap global press release distribution service with robust audience targeting. This company is a member of the internationally renowned online news monitoring corporation EIN News.
With thousands of subscribers and dozens of associate sites, you get the cheapest price allowing customers to deliver a single press release for about £36. At this price, your press release is placed on the EIN Presswire distribution system, which must not surpass over 700 words.
Your press release gets indexed by several major search engines and supported by a few of the best press release sites. So, your business or brand will reach many of your desired customers on different platforms.
Irrespective of the package you picked, your PR will involve a search-optimised title, Meta tags, and a comprehensive EIN Presswire distribution report. In this way, you grasp what you are receiving for the money you invested.
The five press releases package is a little bit costly, the Pro package, at about £140, with an almost obscure discount per release. Despite this, the Pro package will also enhance your publicity through social media, the EIN subscriber's database, and about 30 stations (TV/Radio).
Moreover, though the network has about 30 broadcasters, the US press release distribution procedure will ensure that your release wins its access to those channels related to your business industry. Plus, this package offers you the choice to cover a single image in your article, making the real difference.
As per their official website, the most successful package is Pro+, which allows you to distribute 10 press releases for the price of about £288. Over time, you might also falter upon a progression, which will append a couple of extra releases free and not charged in that.
Furthermore, it is the best PR distribution services package, and its most significant advantage is the pace as this package comprises distribution on the same day. Besides, you can act on your company identity with three fixed images, a single video, stock symbol, quote, your website link, and RSS syndication.
The next and last package is the corporate one similar to Pro+, but here you receive a more significant percentage of about £715 for a quantity of a total of 50 press releases. The word count limit for each press release service has increased from 1,000 in the Pro+ to 2,500 in the corporate plan.
11. Vuelio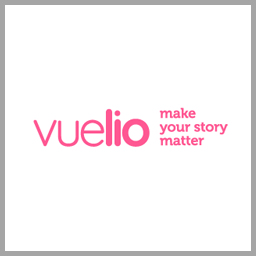 Vuelio takes your press release to over 3,500 of the most visited news portals, online streaming platforms, and all types of search engines. It gives you a follow-up update on the effects of your news release during the time.
You will expand your press release via all primary wireline services in the UK and Ireland, ensuring that your report has crossed global news desks through traditional and digital media outlets.
Vuelio enables companies to create their account by giving plan, editorial, social networking sites analysis, communication, and evaluation of sources in the unit place. They provide you with a better concept of who is most helpful to your company and industry. It is only suitable for larger businesses and firms, and their clients made notable names in the industry.
With many monitoring and affiliation marketing options, you get information to create interactions much more thriving in real-time. Over 3,000 companies use their tool throughout the globe for promoting business.
Vuelio is a member of Access Intelligence, a tool innovator that gives high-quality SaaS goods to the most prime international companies. An increasing portfolio also includes response Source, a platform linking both media and marketers to the tools they require.
Moreover, it also covers swift and Pulsar, user feedback, and social media listening networks. Plus, Access Intelligence is devoted to raising goods that stimulate an ecosystem of welcoming and more genuine coordination.
With its brands Vuelio, Response Source, and Pulsar, the Access Information Community has earned ISO/IEC 27001 certification. It is a worldwide standard for data security policy. It indicates an ongoing struggle to fulfil the most sturdy risk evaluation model to secure information and analysis linked to the company and customers.
The structure places the basis for the practical styling of raw data and the execution of information security standards. It accepts a continuing struggle to control applications and vendors, manage risks, assess results, and drive data protection regulators.
Overall, it includes checking all details, data assets, organisational processes, legal and managerial standards, and educational curriculum to improve yielding command and risk analysis capability.
12. Business Wire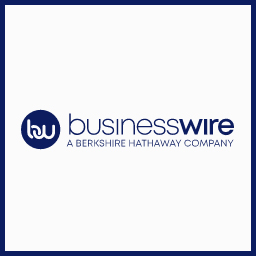 Business Wire is considered amid the leading services and satisfies marketing with its various multimedia approaches. Some of them are Newsrooms and analytical algorithms. Your press release is distributed using these and other technologies and get to reach your target audiences.
Since the last 60 years, a lot of press releases led infinite users with Business Wire services. It has over 20 worldwide offices and 100,000 media outlets, which quickly came across 160 countries in 190 plus industry and trade sections.
Once you start working with Business Wire, you can experience both local and personalised services. The website proffers you ready with everything required for spreading your story. It allows you to reach your audience with full effectiveness.
PR Newswire and Business Wire are two distributors that you can indeed consider when thinking about transferring out a press release. But, their pricing plans and service distribution packages are formulated to suit diverse needs.
As usual, Business Wire is a more suitable option for more prominent companies and PR Newswire pricing packages are quite easily adaptable for small businesses. They distribute many press releases daily across different channels.
Business Wire can assist you to evade this confusion and gain your voice reached via press releases. It is the fastest way that works for all organisations. Just sign up at Business Wire to benefit from its services. After becoming their member, you are all ready for distributing your press releases.
Business Wire allows you to remain at the top in the industry with its most advanced informative sources, tips, guides, webinars, success stories, and much more. You also receive the ease of improving your message and pursuing your result on this site.
13. iCrowdNewswire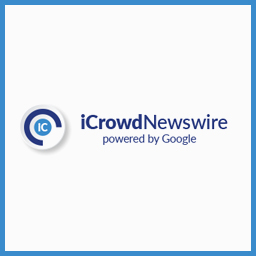 iCrowdNewswire is a superb and the best press release distribution company. It is the best marketing automation platform, which adds its international reach with specific geographic and demographic picking.
This company was launched in 2015 and grew friction in the last few years because of its sturdy ReleaseLive distribution tool. Apart from the standard press release distribution, iCrowdNewswire renders real estate and authorised distribution services and content and appeal marketing.
The pinpoint audience targeting feature is among the best of iCrowdNewswire and hence, chosen by everyone. Due to the robust promotion technology, you can focus on audiences by age, hobbies, state, ZIP code, or industry. It is immensely preferred to all at once distribution projects performed on other platforms.
iCrowdNewswire assists you in reaching worthy audiences, including industry experts and investors. Simultaneously, you will be dodging random, worthless clicks and engagements that dissipate both your time and funds.
With iCrowdNewswire, distribution is offered in nine different languages, such as English, Spanish, French, German, Portuguese, Russian, Chinese, Japanese, and Korean. It enables you to increase your SEO aims by growing towards the non-English public.
Like several other best press release companies, iCrowdNewswire allows you to do paid research for reaching customers with Google AdWords and Facebook Ads. It lets you make up to 45,000 paid searches and social media impressions, both counted.
This company is cloud-based, and its primary goal is to perceive your releases to the appropriate users. It achieves this by ensuring visibility on about 50 or more heading and branded websites and joining customers on social media channels.
This press release distribution company runs a tool that writes releases in newswires and databases, including Dow Jones Factiva, NewsBank, Reuters, and much more. When it distributes a press release, you will receive customised distribution reports on an automation basis.
Now, let us know about the price you will have to pay for this best PR distribution services company. They are offering are three schemes or plans to pick from; Basic at about £180, Enhanced at about £250), and Super Premium at about £300.
The Basic plan covers distribution on Facebook and Google Networks, ensuring 15,000 views. The Enhanced plan continues delivery to Yahoo Finance and Market Watch, increasing the number of ensured views to 30,000.
Moreover, the Super Premium has all that in the former two packages and distribution on WSJ, Bloomberg, and the New York Times. It ensures a total of 45,000 views. This package is specially designed for large organisations.
The precise pricing is based on quotation, so you must keep in touch with one of the sales consultants of iCrowdNewswire to know the total payment you have to make.
Finally, we observe this press release services company as beneficial because it empowers you to grasp and target specific audiences in various languages. If you want the best press release distribution company, iCrowdNewswire highlights undoubtedly execute it as a robust contestant for this job.
14. Newswire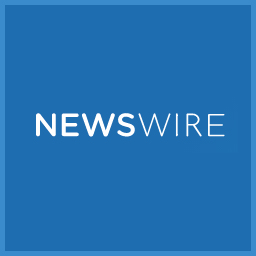 Last but not least, Newswire is among the best and known distribution companies with over 10 years of service to PR experts. During this time, it took lots of experience in writing, editing, and, most importantly, distributing press releases.
This firm exceeds because of its skilled PR support and easy plus user-friendly process. You can surely add logos, images, and videos (media) to deliver your story a captivating and eye-catching experience.
Newswire provides you with several distribution packages and plans. All offer both national and international distribution services, and you can proffer different reports or releases for distinct audiences. When you submit a press release, the platform will mail you detailed information with a listing of websites and media outlets that will publish your release.
A single press release distribution starts at about £105 and reaches up to about £570. The base price includes a 500 words release with a single featured image. With the increase in the number of releases and recipients, the price increases until you acquire Digital Plus, the company's best press release plan.
The best thing about Newswire Press Release Company is its outstanding customer support. It covers you up with direct support from a desktop chatbox option. You will receive a prompt and immediate response from a skilful agent when you submit your query.
Newswire also enables you to get a phone call support and talk to an agent directly, and you can speak after the submission of your press release. If you want help in times other than business hours, customer support will get in touch with you within six to 12 hours.